Meet the Tinnitracks-Team
September 2014
There are numerous possibilities until the end of the year to meet our team in person and to gain an insight into our work: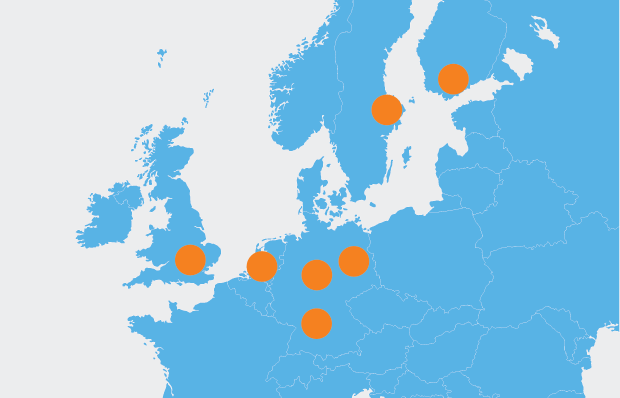 09th September: TecWatch Forum @IFA 2014, Berlin
Visitors from all over the world rush to Berlin every September to find out what's new in consumer electronics. This year there will be a specially designed TecWatch Forum focusing on promising new and upcoming technologies. Tinnitracks will take part and be presented in front of a selected audience.
21th to the 24th September: Health2.0 Conference, San Francisco
This year has turned out to be one of the most important years for health technology companies in the US and especially within the so-called Silicon Valley. That's why this conference provides an excellent chance to take a closer look at both already successful venture as well as upcoming stars. We will be at the show as part of EIT ICT Labs.
23th and 24th September: Gesundheitswirtschaftskongress, Hamburg
Germany's top healthcare executives come together at the annual "Gesundheitswirtschaftskongress" a highly acclaimed gathering in Hamburg for experts from the healthcare economy. Led by the organizer Prof. Heinz Lohmann this event offers the possibility to discuss current industry topics and the political framework in which to operate. This is why Tinnitracks takes part in this conference with a booth as well as a presentation.
15th to 17th October Annual conference of the European Union of
Hearing Aid Acousticians (EUHA)
All players from the hearing aid industry gather in Hannover for the annual meeting known as EUHA. Tinnitracks will be at the conference and welcome visitors at the booth of our partner Sennheiser.

29th October to 1st November: Conference of the German Otolaryngologists, Mannheim
This event is the most important meeting of the German Otolaryngologists. You will find our booth (number 302) on platform 3.
10th to 12th November: Health2.0 Conference Europe, London
The Health2.0 is one of the leading conferences to showcase innovations from and discuss upcoming trends for the healthcare market. Everyone who is into telemedicine, quantified self, sensors and health technologies will get a pretty good market overview. Tinnitracks will be on stage on the 11th of November.
18th and 19th November: Slush, Helsinki
The Slush event brings together the Eurasian tech scene for the most promising young companies to display their innovations and meet top-tier international players and media. There are about 10.000 participants to be expected at this event and more than 2.500 companies. Tinnitacks will join the crowds together with the EIT ICT Labs Health & Wellbeing community.
09th December: Health Tech Event, Eindhoven
The High Tech Campus in Eindhoven describes itself as one of the most innovative square kilometres in Europe. The former Philips area has become a place for a high number of technology driven companies. This is why there is also a Health Tech Event bringing together the most talented people from within the industry to meet with each other and present new ideas. This year might be even more dynamic as Philips has recently announced to increase its healthcare focus.
Tinnitracks will be at the Health Tech Event with a booth and give a presentation. Thanks to the EIT ICT Labs for offering this unique opportunity to us.